Our work is tailor made to your venue's needs
Design Group Pty Ltd is the leading manufacturer of poker machine bases, privacy screening, TAB walls and general custom joinery for pubs, clubs, hotels, and casinos in New South Wales.
Our team has 25 years' experience in venues of all shapes and sizes, throughout New South Wales, Victoria, South Australia, the Australian Capital Territory, and Queensland. With a reputation for delivering a premium service and product without the premium price tag, it really is no surprise that we become the preferred joinery solution for venues.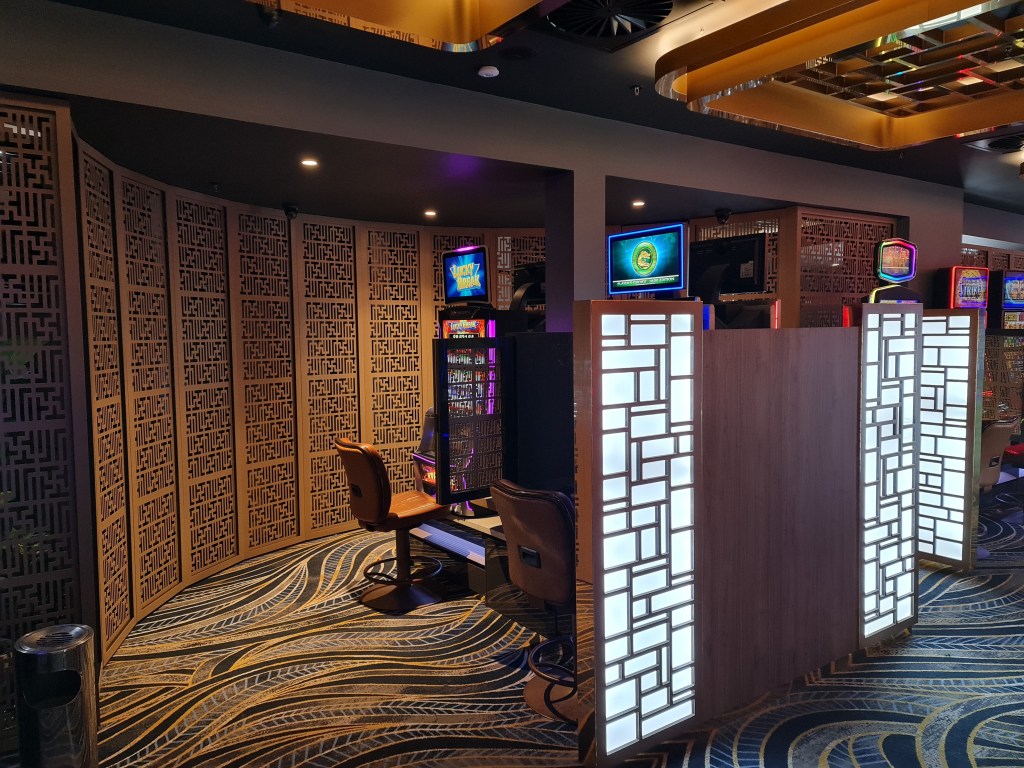 Our reputation is not just built on our experience alone, but in complement to our attentive customer service and flexibility. From initial consultation and advice, through to manufacture, installation, and post installation service- we will be there to answer all of your questions or concerns along the way. We are experienced in last minute alterations and can adapt to these changes with ease.
Our poker machine bases/ EGM consoles are designed with form and function in mind, with ease of access for services personnel, and for player comfort.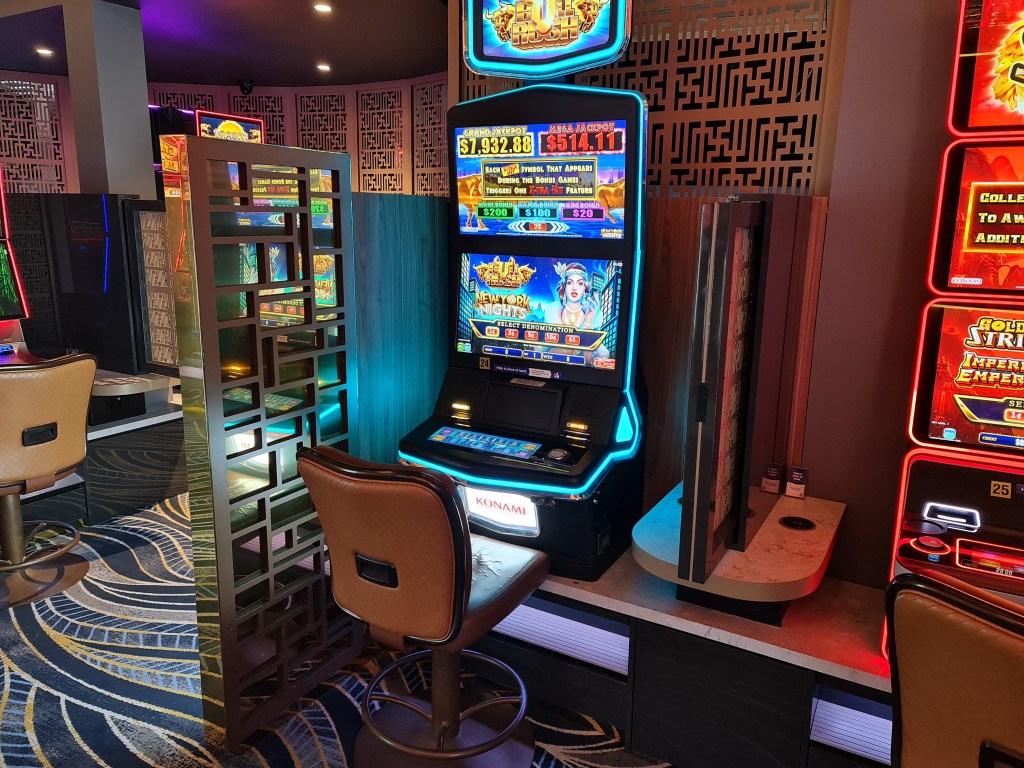 Our well-known manufacturing abilities help us to create outstanding slot machine bases, along with the cabinets and slot machine stands in any possible configuration that you are looking for.
Some recent studies suggest that the gaming revenue in Australia is likely to increase a lot only when players get a more private area to explore their gaming sides. You can provide your customers this experience by providing them with gaming room privacy screens.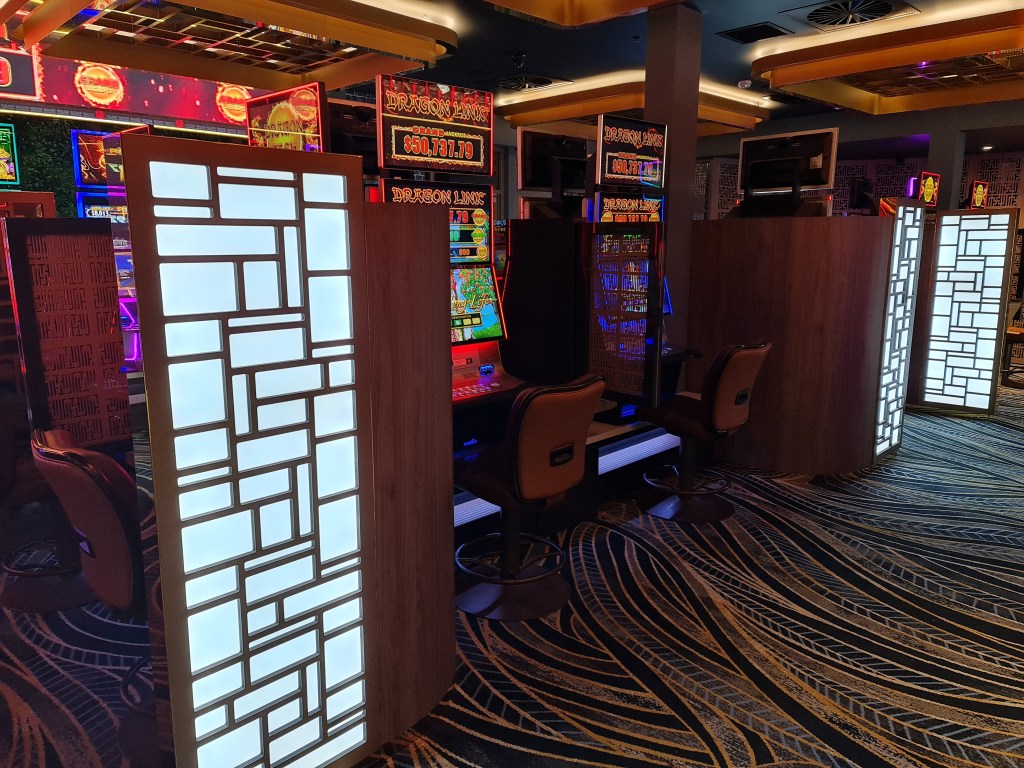 No job is too big or too small, and we encourage venues to be creative with their ideas and designs, to help you gain or maintain a lead on your competitors. It is for this reason, that we don't use a 'catalogue' style of products- everything we produce is custom made for your venue.
Why settle for standard, when you can stand out?