ClubsNSW Perfect Plate ambassadors Courtney Roulston, Matt Moran and Nathan Hindmarsh are coming to the end of their statewide tour to promote the club cuisine competition.
Roulston has been on the road, from Padstow to Panania and Albury to Yarrawonga, trying out the best dishes that clubs have to offer.
"It's been such a pleasure to feel the enthusiasm not only from the participating chefs but everyone from the front desk to the bar and staff throughout the whole club," Roulston told Club Management.
"The competition is all about representing your club and everyone involved is cooking amazing food. The variety and quality of meals on offer is outstanding and it's so great to see – and taste – just how far clubs have come."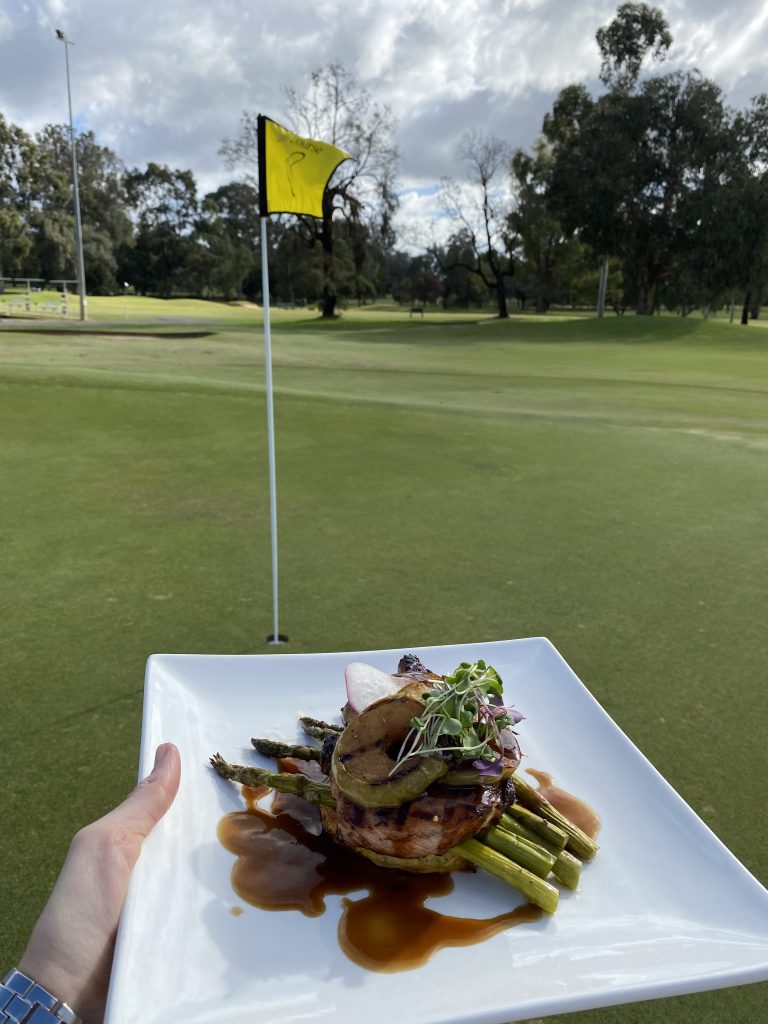 There have been numerous stand-outs, she said, many using local produce.
"Corowa RSL is cooking a magnificent Perfect Plate dish using local Jillamatong Lamb from about 10 minutes down the road," Roulston said. "I met a couple of ladies who drive to the club all the way from Melbourne just for the food!" 
Outside of their Perfect Plate entry, she says the club's Goat Curry is well-known among locals as a must-order when on the menu.
"I flew a container of it home with me on a propeller plane to Sydney gifted from the chefs and it was amazing!" Roulston added.
She also rates previous winner SS&A Albury's Pad Thai, a perfectly balanced dish of smoked chicken, slippery noodles, tamarind and fish sauce.
"It's the ideal meal to have with a cold beer and I wouldn't be surprised if they win another award this year," she said.
The clubs with the highest average score at the end of the competition will be crowned the winners in their respective award categories – there will be a winner in each region and three overall statewide winners (based on membership size).
All winning clubs will receive a commemorative plaque that they can display within their club, as well as bragging rights. The three winning clubs in the statewide category will also receive a local print, digital and radio advertising campaign worth $10,000.
Public voting for the competition closes 9 July 2023.