The 2023 Your Local Club Perfect Plate Award winners have been revealed, with three state-wide and 13 regional winners announced at the ceremony at Norths Cammeray on Tuesday 1 August.
Bankstown Sports Club's Land & Sea dish — a beautifully presented combination of crispy pork belly, grilled lobster tail, corn salsa, a broccolini lollipop, red coral tuile and lobster sauce — took out the top spot in the competition's 'large club' category. Kiama Leagues Club won out in the 'medium club' category with its Slow Cooked Lamb Shoulder with Cauliflower Puree (pictured below), and Towradgi Park Bowls & Recreation Club's Red Wine Braised Beef Short Ribs earned them first place in the 'small club' category.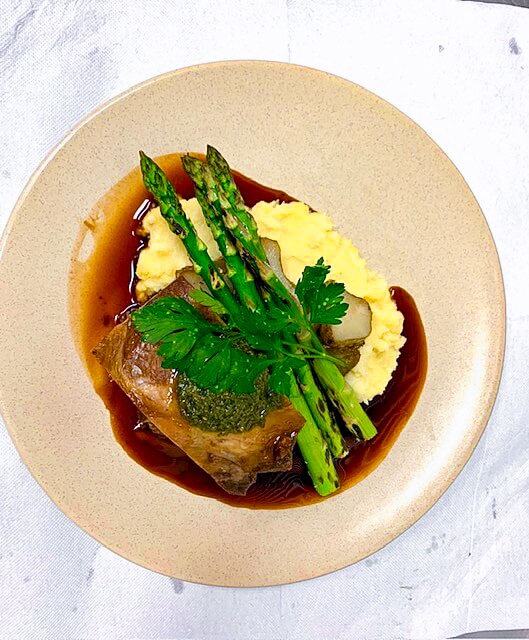 Across the state, 174 eateries from 146 clubs created a special competition dish for their menu, with members and patrons invited to score the meals out of five and cast their votes between 30 May and 9 July 2023.
An estimated 80,000 Perfect Plate dishes were purchased by delighted diners, with the competition's ambassadors — celebrity chefs Matt Moran and Courtney Roulston — visiting nearly 50 participating clubs to meet the competing chefs and taste their creations.
"I was so impressed with the quality of the Perfect Plate dishes, and as someone who started their own career in a Western Sydney club, it was fantastic to see so many passionate — and in many cases very young — chefs honing their craft in their local club and expressing themselves through their cooking," stated Moran.
Roulston, who began her career at Putney "bowlo", was similarly impressed with the quality of food being served up in NSW clubs.
"Club food has come such a long way in the last decade. They still serve up traditional Sunday roasts and the like, but they offer so much more now, from hand-made pastas and dumplings to fresh, locally caught seafood that's perfectly grilled."
A higher level of quality and diversity
Speaking to Club Management, the Perfect Plate ambassadors praised the level of quality to be found in club meals across the state, and how today's fare is pushing against the stereotypical club meal.
"We all used to put clubs in a certain box where you get your pretty average Chinese or your fish and chips, and all that sort of stuff that is all pretty much the same. And that's what it was. The lure was cheaper alcohol and poker machines, where now you only have to look at all the winners last night and how diverse the food is and how much more exciting it is, which is fantastic. It's great that you can go to your local club, not just for entertainment, but actually for a decent meal," stated Moran.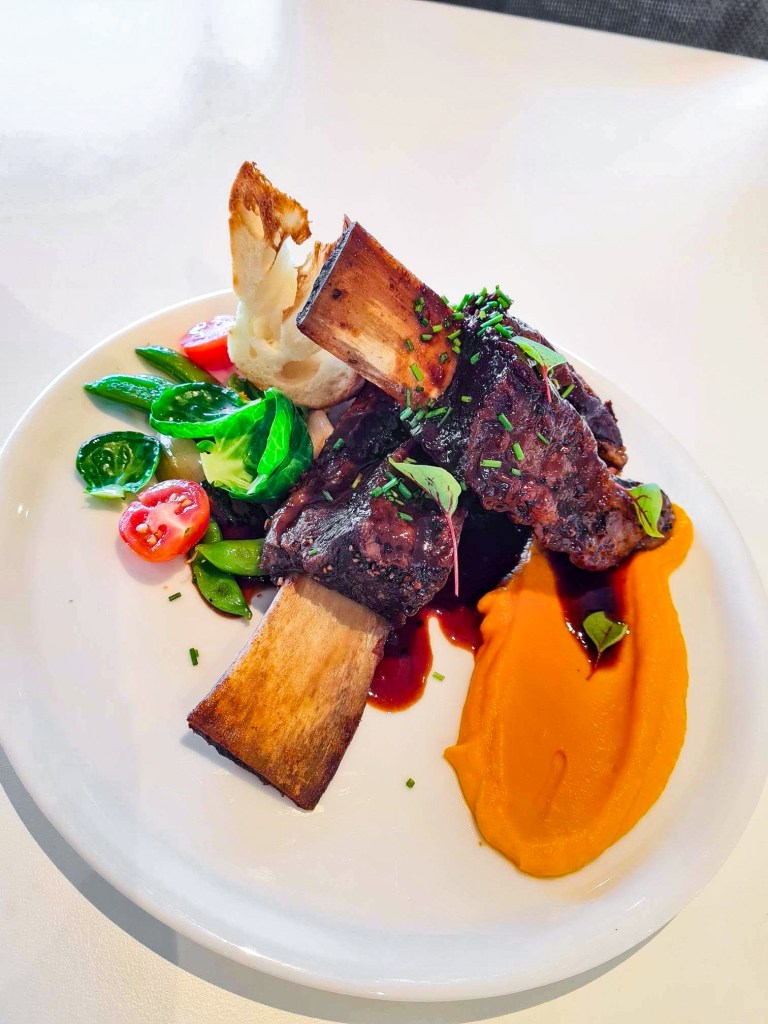 Roulston agreed: "[Clubs] are becoming a destination for food. There's so many things I saw in the clubs I went through like big woodfire ovens, and you've got chefs from all over the world bringing their heritage and their family recipes into the club, which is really cool."
Besides the deserving winners, the Perfect Plate ambassadors wanted to highlight a couple of dishes that blew them away. For Moran, it was the butter chicken at Glen Innes Services Club in the New England region.
"I had one of the best butter chicken dishes I've ever eaten within Glen Innes. The chef was Indian and he wanted to do something that he knew really well. Things like that need to be promoted and gotten out there because it was phenomenal."
For Roulston, it was the Pad Thai at SS&A Albury which highlighted how club dishes were pushing the boundaries of the guest palate.
"The Pad Thai in Albury was so good. They were smoking the chicken before they put it in with lots of tamarind and lots of chilli. I think back in the day the food in clubs was targeted a little bit to the tastebuds of the older bracket of guest. But I found these chefs were not afraid to be using spices and chilli and tamarind and lemongrass. So it was good to see exciting ingredients being used."
Newly appointed ClubsNSW CEO Rebecca Riant said Perfect Plate, now in its third year, was an opportunity to shine the spotlight on club dining and the dedicated chefs that work in the industry.
"Congratulations to the three state-wide winning clubs and the 13 regional winners — from the kitchen staff to the marketing teams, you should be enormously proud of your efforts," stated Riant.
You can view all of the 2023 Perfect Plate winners here.