Club Mudgee has embarked on a core business renovation with the first stage of its transformation, the new Hub and Sports Bar, recently opening its doors. Once housing the "tired" rooms of the old Mudgee Soldiers Club, the venue has been given a new lease on life by John Tully from Tully Heard Consulting.
The Mudgee region has been flourishing post-Covid, winning the Top Tourist Town award two years running and was also recently named in the Hall of Fame for Top Tourist Town. However, the local club was a little tired and needed to update to stay in tune with the evolving market, said club CEO Andrew Lancaster, who was brought on after Tully Heard became involved.
"Opening venues gives a mixture of feelings; stress, anxiety and excitement. When it comes time to swing the doors open, it turns only to excitement as the team's job turns to entertaining our members and guests. The fun part of hospitality!" Lancaster said of the opening.
With an interior by Giant, furniture by NuFurn, AV by TCP & Digital Signs Australia and construction by Mammoth Projects, the concept exposed the original timber roof of the old bank space and has created a new hub for patrons to enjoy all things sport. Today, a big LED screen, TVs, TAB, snooker table, pool table and darts boards are all set out to be enjoyed by an audience in comfortable booth seating, set amid quirky twists such as basketball hoop wastepaper bins.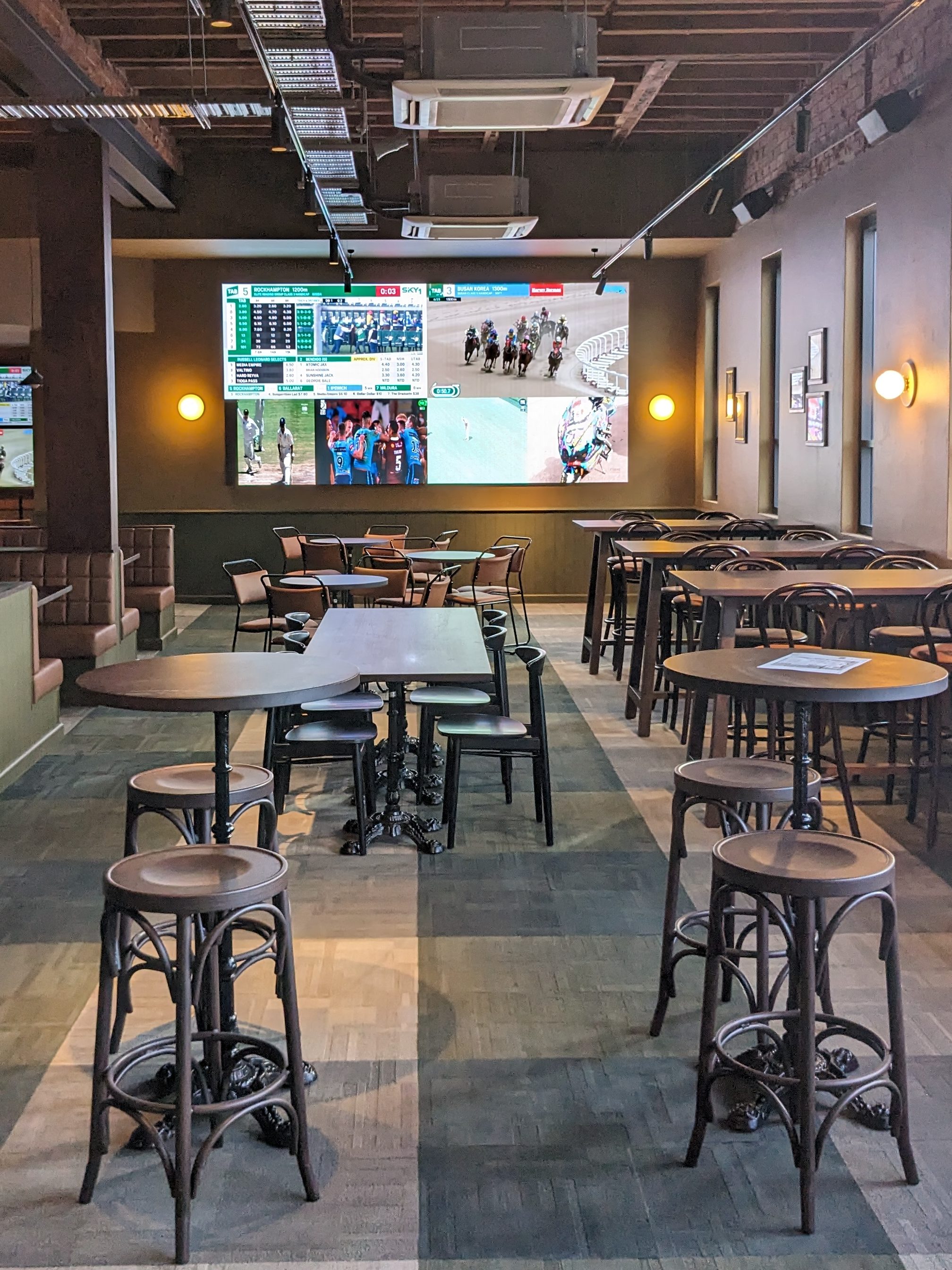 There are also 20 beers on tap, a huge range of spirits and the club is also championing wines from the local central west region.
"The first stage of the renovation was to re-purpose the original end of the club and bring the 'old girl' back to life," Lancaster said. "The Hub is where members and locals come to play."
The club will continue with its core business redevelopment over the coming months with new gaming and alfresco gaming, additional rear entry with full reception, a beer garden overlooking the greens and a members' lounge featuring more than 150 seats, quite the upgrade from the previous 50 seat lounge area, Lancaster added.
"Clubs are at the heart of the community, and Club Mudgee will continue to move towards its strategic plan of being Mudgee's social and community hub," he said. "The renovations will be a starting point in the club's evolution to redevelop and diversify into the future for the members of current and future to utilise in the community."
Tully Heard started working with the club on the strategy in late 2021 and identified a clear market opportunity and a staged pathway that would ultimately deliver on their vision, all within a financial framework that wouldn't place undue pressure on their balance sheet, John Tully said.
"As ongoing advisors to the club, it is great seeing the preliminary stages come to fruition and the community respond in the way it has – and there is still so much more to come," Tully told Club Management. "Exciting times ahead."