Ondemand by Jitjatjo is a casual workforce management platform headquartered in New York, and now available in Sydney.

Transforming how hospitality operators hire on-demand casual staff, Ondemand by Jitjatjo harnesses AI and Empathic Intelligence to instantly and accurately match businesses with vetted hospitality professionals.

Now your business can save time, and reduce labour costs, without compromising quality, continuity, or compliance.
Booking casual hospitality staff, shouldn't be hard work
Booking talent takes operators as little as 30 seconds. Simply input the job and payment details and watch your booking get filled in real-time.
Whether you have a last-minute BOH shift you need filled or a whole FOH team for a major event, our client app, Ondemand by Jitjajto, gets you the staff you need.
Ondemand is optimised for both desktop and mobile, so you're supported at a workstation and on the run.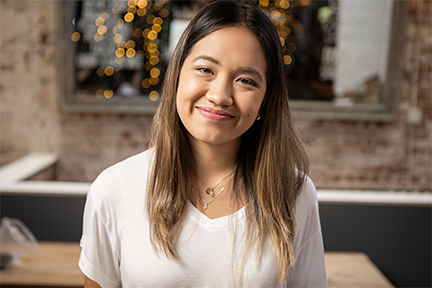 Booking casual hospitality staff shouldn't be hard work

Different from other staffing apps and agencies, Ondemand leverages AI and Empathic Intelligence to predict and influence workers' behaviour and performance.

Ondemand's matchmaking algorithm 'Ma' truly optimises for the "best" match by quickly, but carefully evaluating available talents' suitability for your gig, including our two-way rating system, which ensures Talent you rate, always get offers to your gigs first.
Ondemand's service algorithm, 'Pa' motivates Talent to perform to their highest standard, with automated measures in place to ensure gig booking compliance, and by linking their Instant Pay eligibility to their service quality.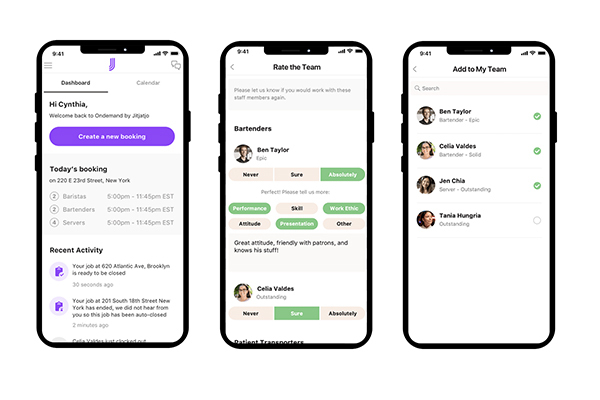 Quality hospitality staff you need, when you need them
Jitjatjo is already having a positive impact across Sydney, with marquee hospitality groups, sports & leisure, catering, and independent bar and restaurant operators already using Ondemand, for their casual staffing requirements.
From front- and back-of-house roles to culinary positions such as chefs, wait staff, kitchen hands, bar staff, and food runners – now you can get quality staff 24 hours a day, seven days a week, 365 days of the year, on-demand.
For more information and a demo of Ondemand by Jitjajto, visit www.jitjatjo.com.au or contact Client Success at cs@jitjatjo.com.au or +61 480 096 154.