Toukley RSL on the NSW Central Coast is just one club taking advantage of underutilised green space over summer to create a beer garden. The awarding-winning Toukley RSL, aka The Ary has taken over a third of its top bowling green turning it into Mason's Place, named after a club stalwart, with the space featuring timber furniture and festoon lighting creating an alfresco vibe for the Central Coast Club.
"With the steady decline of bowling members, The Ary, like many other Clubs, has recognised the need to turn the valuable real estate of one of our bowling greens into a revenue-yielding space," says marketing and event manager Debbie Dickson.
Two-thirds of the green has been maintained for social bowls and the club is also introducing a dedicated entertainment program for the space, including live music performances.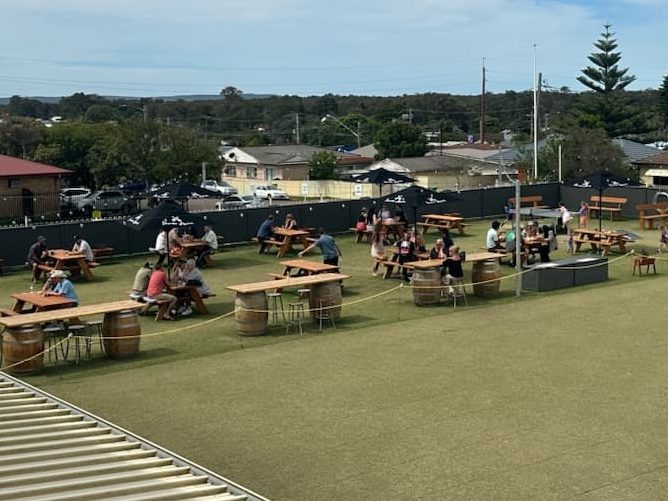 "Faced with restaurant capacity restrictions after reopening from our second Covid lockdown, we saw it necessary to remove our indoor children's play area to make way for additional seating in our dining area," she said.
"That action created a gap in our offering to the family market so we have embraced the opportunity to transform one of our bowling greens into a family-friendly social and recreational space. The transformation includes outdoor furniture, wine barrels, fencing, festoon lighting, plants and lawn games."
A new menu is also on the cards for the outdoor space in a bid to attract sun-loving punters with any changes overseen General Manager Alex Patterson, the club's former exec chef and two-time winner of ClubsNSW's Chef's Table awards.
Read all about the great outdoors in your free Summer issue of Club Management. If you work at a club subscribe now.