A $14 million upgrade will deliver a new look "championship standard" golf course in Prospect Vale, in northern Tasmania, as part of a highly-anticipated residential development.
The Country Club Estate project, by Federal Group and developers Kin Capital, includes a total redevelopment of the 18-hole golf course at the Country Club resort and casino.
Federal Group Executive General Manager Dr Daniel Hanna said it was a magnificent development for northern Tasmania.
"Country Club Estate is the realisation of a long-term vision for the Prospect Vale site, which was purchased by Greg Farrell Snr in the 1970s for the establishment of the Country Club casino and golf course," he said.
"The Estate heralds a new era for the resort as the hub of a thriving community and paves the way for a significant upgrade to the resort, which has kicked off with the redevelopment of the Country Club golf course."
Federal Group is a privately-owned family company that operates significant tourism, hospitality, retail, casino and gaming assets in Tasmania, and a national sensitive freight company. Federal Group is also the oldest continually operating hotel group in Australia.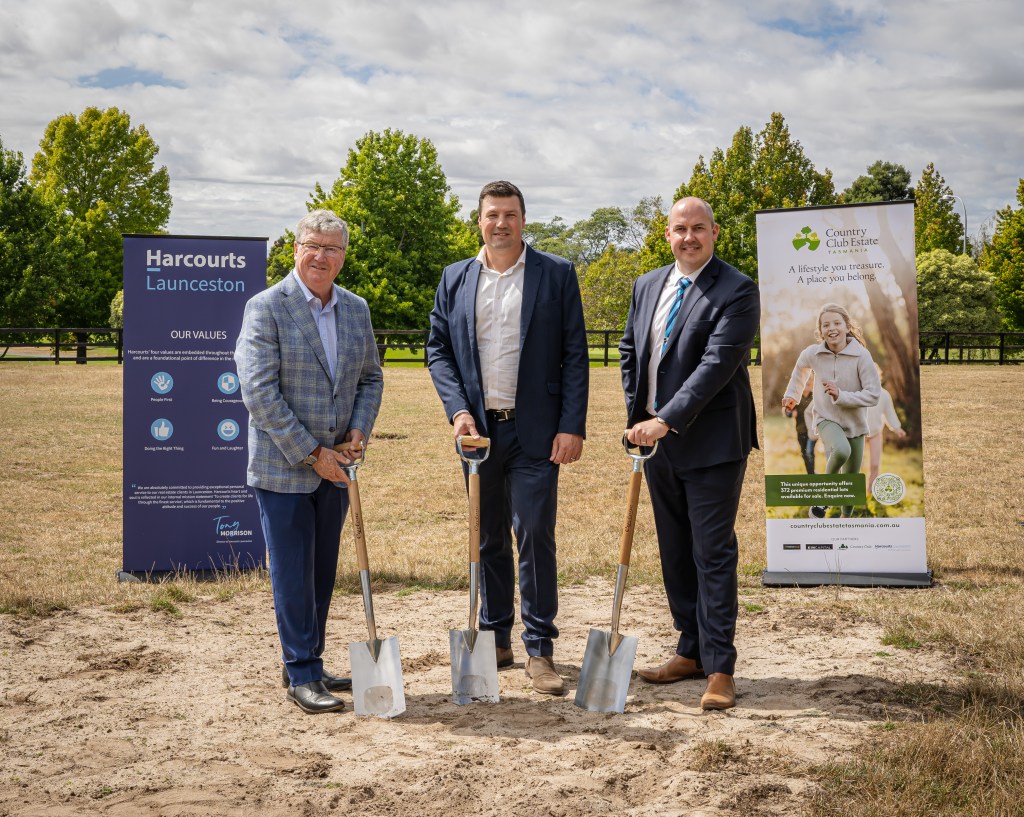 Dr Hanna said the $14m redevelopment would completely transform the golf course with work due for completion in early 2025. He added that Federal Group was also investigating opportunities for a driving range and mini golf experience at the site.
Property experts say the estate project will attract plenty of attention from families and builders, keen to snap up blocks in the highly sought-after area.
Kin Capital Managing Director Will McGeachie said the official launch of Country Club Estate would see 372 lots released within the unique development, over the coming years.
"The development has attracted considerable interest from locals and families looking to make the most of the larger house blocks, the open parkland spaces, upgraded golf course, and extensive nature trails that have been designed for walking, cycling and horse trekking," McGeachie said. Stage 1 of the project, referred to as 'The Greens', had 18 lots sell out in a matter of weeks, following a quiet market release prior to Christmas.
"The blocks sold to a mix of local builders and homeowners who were keen to secure a site on the Country Club Golf Course, which is currently being extensively redesigned."
The next 44 lots to be launched are within the 'The Reserve' stage, located close to the development's extensive walking trails and the Country Club Tasmania's Championship Golf Course. Visit: countryclubestatetasmania.com.au