The Australian Football League and Tasmanian Government have announced that former Woolworths boss, Tasmanian-born Grant O'Brien, has been appointed inaugural chair of the new Tasmanian AFL Football Club.
"I couldn't be more excited and humbled to be chosen as the inaugural chair for our team," O'Brien said at the announcement. "When Tasmanians get together when we stand together as one we will bring something to the ADL that has never been seen before.
This follows on from the controversial announcement of the planning and funding of a stadium, alongside an elite training and administration centre, to mirror those in other states, on the Hobart waterfront at Macquarie Point.
The AFL has committed to investing about $360 million in the new Tasmanian club plan for the first decade of its life.
"I'm determined to lead a Board that will be focussed on establishing a club with a set of values that Tasmanians will be proud to stand behind," O'Brien added.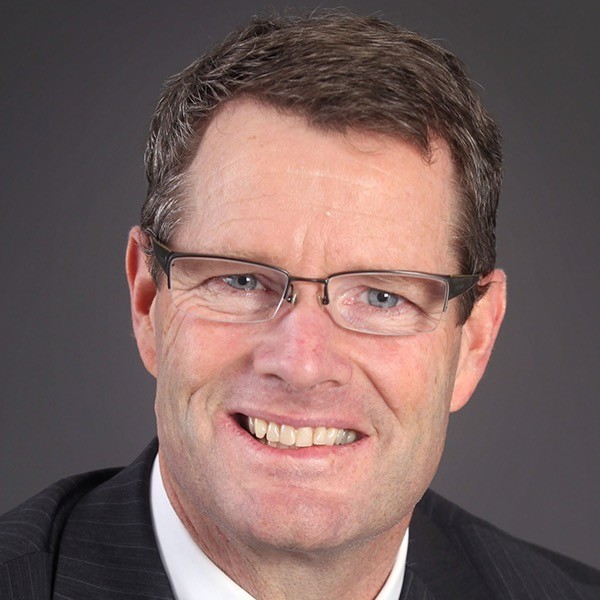 Prime Minister Anthony Albanese announced in April that the Federal Government will contribute $240 million to the stadium. The funding decision contrasts with the Tasmanian Labor Party which is opposed to the construction of a new stadium at the site.
The Tasmanian government has committed $375 million to the $715 million project, with $15 million from the AFL and $85 million in "borrowings against land sale or lease for commercial uses". Some of the funding will go towards game development at grassroots level ($93 million) and end-to-end talent pathway programs for Tasmanian boys and girls ($33 million).
O'Brien left Woolworths in 2016 and is now chairman of Tourism Tasmania, CEO of the Port Arthur Authority and member of the Tasmanian AFL Taskforce.
Premier Jeremy Rockliff said his appointment is another significant milestone for the establishment of an AFL club that is due to start playing in the 2028 season.
"Our Government is committed to setting our AFL team up for success, and it is essential that the club has strong leadership, sound governance and strategic oversight," Premier Rockliff said.
"Grant is a Tasmanian through and through and comes highly regarded with a strong football pedigree. He has been on the journey with us for some time now as a member of the Tasmanian AFL Taskforce, and I couldn't be more pleased that he will take on this significant role.
AFL CEO Gillon McLachlan said the appointment of a chairperson at an AFL football club is one of the most important decisions in the success of any club.
"Grant O'Brien is the perfect choice to fulfill this role as the club's inaugural chair. A Tasmanian born and bred footballer and business leader who will lead and guide the formation of this club and the creation of AFL and AFLW teams," he said.
"There is no doubt the momentum around a Tasmanian team is growing, and today is another huge step forward for the club. Playing in Tasmania. Representing Tasmania."