Steve Moore has finished up as General Manager of Hospitality at Menangle Country Club after five years at the reinvigorated venue to join the non-profit Playgroup as CEO. Moore started at what was then Club Menangle in 2017 as Food and Beverage Manager, responsible for all race-day catering operations and end-to-end event management at Club Menangle Trackside, including the management of 30 staff.
The club has named Matthew Hill as the new GM of Hospitality. Hill, previously Operations and Hospitality Manager at The Entertainment Grounds, home of Gosford Race Club, starts on February 6.
"Working with some special people throughout my time here has made me the manager I am today. Sad to leave but ready for my next challenge," Moore said on a post about his departure.
Since opening as the Menangle Country Club in February 2020, the venue has lost more than 27 weeks of trade to lockdowns along with closures forced by local bushfires and multiple flooding events.
"Despite the continuous disruption outside of our control we have managed to build and maintain a strong team of motivated staff to deliver on our vision for excellent food and even better customer service," Moore said of his departure.
"I am very proud of my team's effort to win the Most Outstanding Restaurant at the Campbelltown Local Business Awards (in 2022). Culture and attitude is paramount in hospitality and to be recognised with this award endorses the efforts of the whole team through some truly difficult operating conditions for a new venue."
The Menangle Country Club features state-of-the-art facilities in a venue appealing to the entire family while maintaining the country charm of the heritage-listed site. The main addition of the recent redevelopment is a 250-seat function centre with a private veranda and gardens.
Steve Moore was appointed General Manager Operations in 2019 where he oversaw the management of the Menangle Country Club and catering operations at Club Menangle Trackside. As the head of hospitality, he represented more than 120 staff at a venue with a turnover in excess of $10m. He was also a key client contact for the construction and onboarding of the Menangle Country Club, which opened in February 2020 at the start of the pandemic.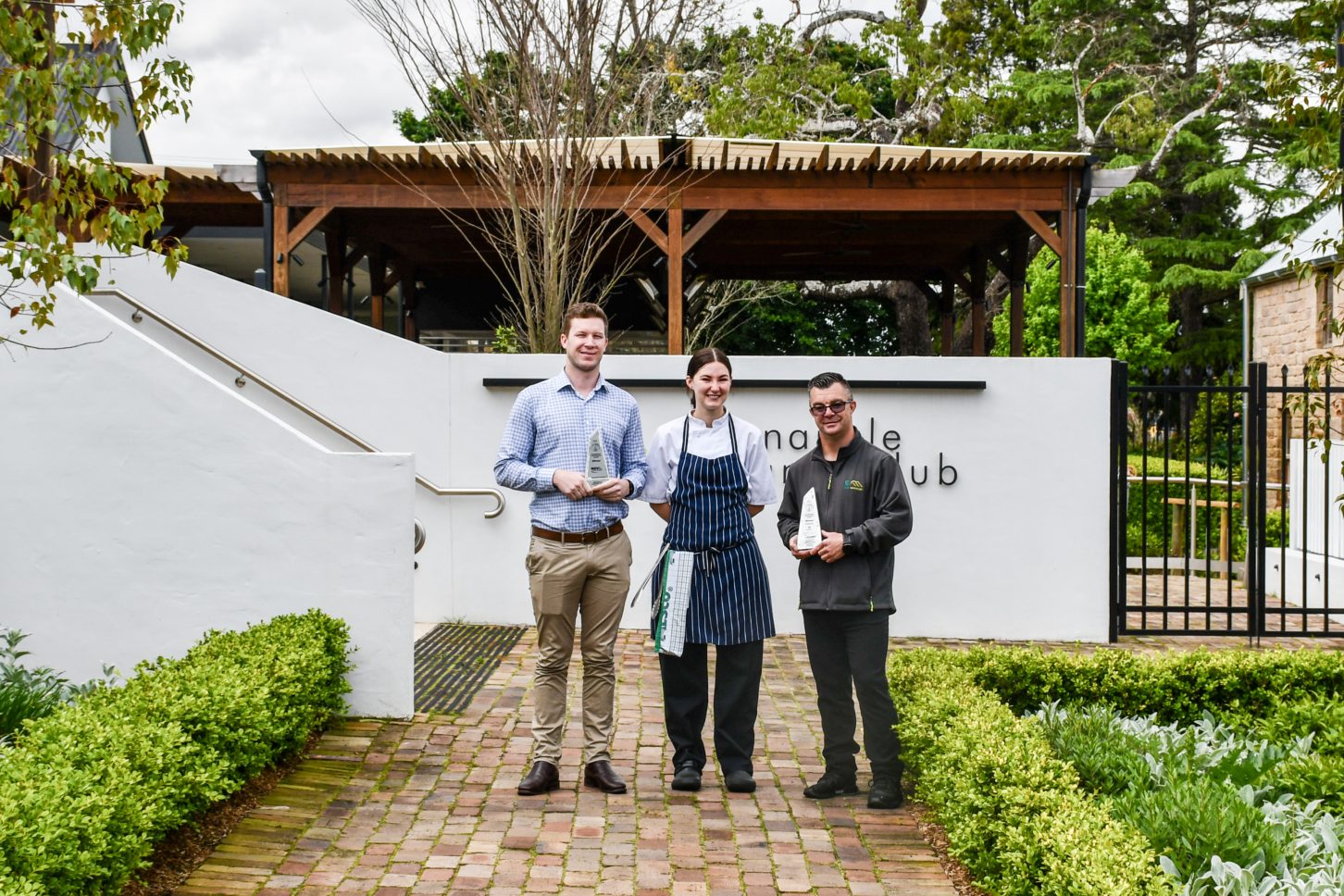 In another club management move, Tony Holmes has been appointed Operations Manager of Kiama Leagues Club. Holmes is an industry veteran having worked in various roles at Woonona Bulli RSL Club, The Fraternity Bowling and Recreation Club at Fairy Meadow, Campbelltown Catholic Club and Club Central Menai.