A 25 year veteran of the hospitality industry, Brent Tozer is applying his considerable talents at Zenith Hotels' latest venue. In his lengthy career, Brent Tozer has just about done it all ­– from running glasses, to running venues. During this time, his work has taken him as far afield as Southern California, London and the Greek Islands.
"My speciality is beverages, with a high interest in cocktails of many styles," Brent says. "In all the venues I was involved in, I have written cocktail and wine lists."
At Atmos, a Greek venue in the Shoal Bay Country Club, the drinks have a distinctive Hellenic theme.
"Our drinks list has been designed to celebrate Greek flavours and culture," Brent says.
"The unique cocktail list is creatively curated to showcase the traditional flavours of Greece. I have chosen many different liqueurs and spirits that are made in Greece and are very popular with the Greek community."
"My time spent working in the islands of Greece over a two year period gave me all the inspiration I needed," Brent adds.
This cocktail list includes the Santorini Spritz, one of the most popular drinks on the menu, which has been designed to capture the flavours of the islands. The drink uses a watermelon shrub (a combination of watermelon, sugar and vinegar) which takes three days to produce. Rosemary is added to the final product.
Even modern classics have been given a Greek twist. It's no secret that Aussies love an Espresso Martini, and Atmos have produced a Greek-inspired version of this ubiquitous pick-me-up.
"We have used a great Greek Brandy to enhance the taste, and a touch of fig liqueur finishes off the flavour profile perfectly," Brent says.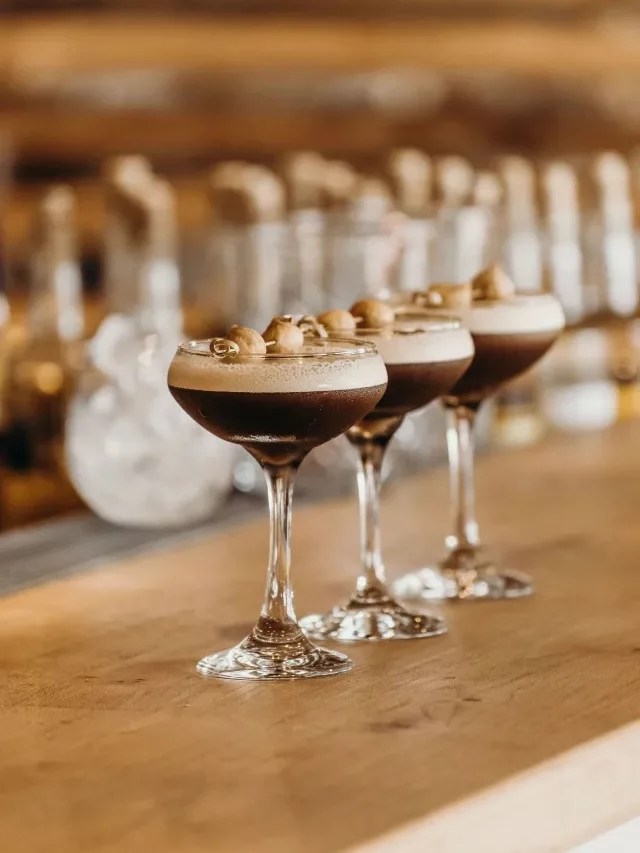 He has also sought out unusual but authentic ingredients to use in his cocktails. "Mastiha is a liqueur made from the Mastic tree. Originally from the island of Chios, the tree produces a sap, not unlike honey."
"We have used this liqueur in two of our Atmos cocktails, The Megisti (a reference to the Lazarus family island of Kastellorizo) and the Minoan Margarita, both of which have a refreshing sour and sweet taste."
Another drink that catches the eye is Brent's 'Baklava Cocktail', a cocktail rendition of the traditional Greek dessert.
"I love the idea of recreating a popular Greek dessert in a cocktail form," Brent says.
"Since a lot of Baklava sweets are made differently (especially with someone's Yiayia), different nuts are used, so I decided on using the flavours of pistachio – made as a specialty house-made spirit – alongside hazelnuts, almonds and walnuts."
Of course, Baklava is nothing without the filo pastry binding the nuts and syrup together, and Brent wanted to find a way to include this in his drink.
"I decided to make it as a garnish. The garnish is made by coasting the pastry in a syrup made with honey, water, sugar, cinnamon, orange peel, star anise and vanilla. Each coating is then topped with pistachio dust and baked."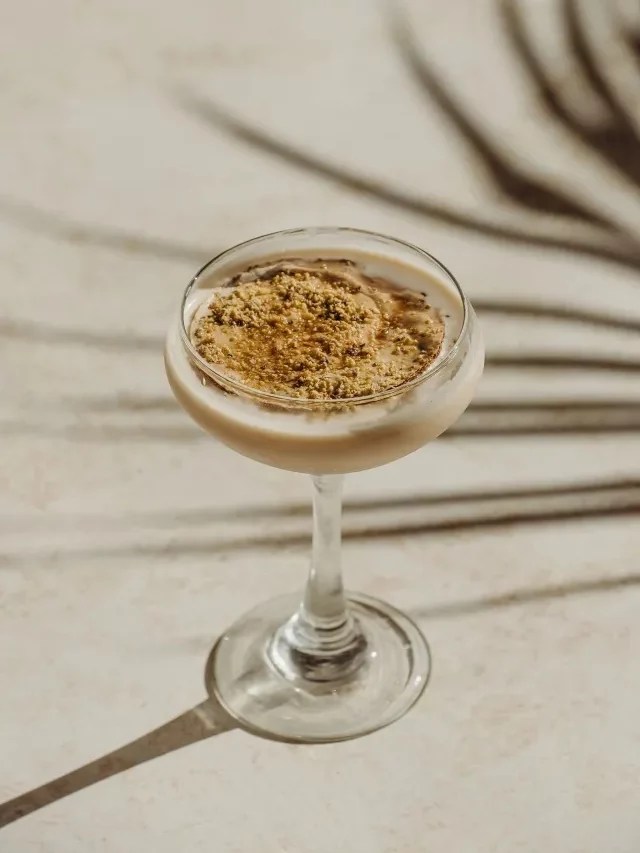 The Greek theme doesn't end with cocktails, however, as Atmos also boasts an enviable list of Greek beers, wines, brandies, and liqueurs.
"The wine list showcases Greek wines ranging from the far north, to central Greece, the island and down to the Peloponnese. Greek wines are unique – we tasted over 200 options before landing on our selection."
The Greek offering is also complimented by local wines from European varietals. With spirits, Brent says he wanted to make sure "we could cover everyone's tastebuds and offer a true selection of Greek options."
"I believe we have covered it all by using Metaxa as our main brandy line. Everyone loves a good ouzo, and Plomari is top of the list," Brent adds.
"We serve Ouzo the traditional way – with just ice and water (or just one or the other, depending on where you are from)."
Atmos, Shoal Bay Country Club, 35-45 Shoal Bay Rd, Shoal Bay NSW. Open 5pm-11pm Monday to Thursday, 11.30am-11pm Friday to Sunday.
This story, written by Seamus May, was first published on the Bars & Clubs website.