As the saying goes 'Change is as good as a holiday' and the good news is, you don't have to renovate your entire venue to create that holiday feeling. Buying new furniture can reinvent your venue and bring a whole new look and feel without the hassle of a full-blown renovation. In fact, you should be looking to renew your furniture every few years especially in high-traffic areas like restaurants and bars.
But where to start! The team at Mint Furniture have over 15 years industry experience designing and manufacturing custom furniture and have put together a few tips and tricks to help you on your way.
Timeless Design Vs The Latest Trends
The first question people often ask when buying new furniture is 'should you follow the latest trends or instead go for a more timeless design?' This can depend on your venue and clientele, but it's important to take this opportunity to create a new look and a point of difference between the old and the new.
TIP: The 'Instagram factor' has taken over hospitality venues and clubs are no exception. But you can have the best of both worlds – beautiful furniture that is comfortable and durable never goes out of style.
2. Consider The Costs
Costs are often a major consideration for renovations big and small, and it's a good idea to have an overall budget in mind before you begin. Remember that new furniture is an investment in attracting new customers – and keeping them coming back again and again.
TIP: At Mint, our design team will often recommend a few 'feature pieces' paired with more budget friendly items as a great way to have a 'wow impact' and to break up the space without breaking the budget.
3. Environmental Costs
Costs are more than just the dollar figure. When shopping around you should also consider things like the quality of the furniture, the materials used, where it's made, and the environmental and social impact of these choices. There are no right or wrong answers but at the end of the day – you get what you pay for.
TIP: Good quality furniture will cost more up front but will ultimately last longer. You can also extend the life of your furniture with new upholstery when the time comes. It's great for the environment and great for your budget!
4. Spatial Planning
It's important to enhance your space with a functional layout that makes the most of what you've got. Chat to your designer about spatial planning and how different furniture styles and finishes can rezone your existing areas.
TIP: If you don't have a designer, don't worry, Mint offers complimentary spatial planning and floor plans as part of their service.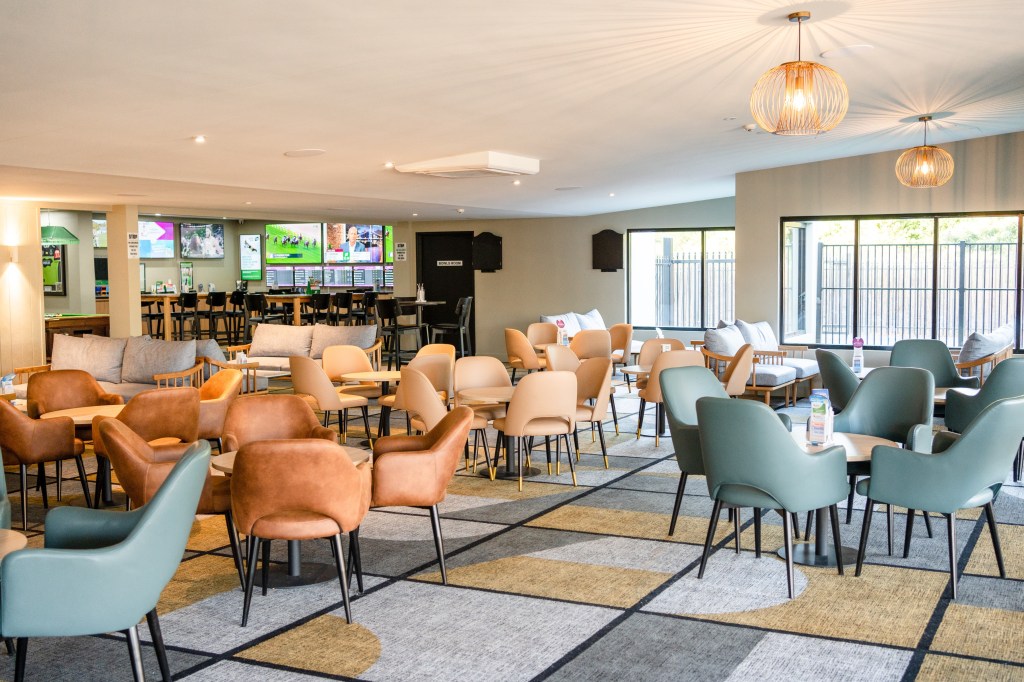 5. No One Size Fits All
Ensure your venue stands out from the crowd with bespoke furniture that is tailored to your space, aesthetic, and budget. Custom furniture isn't just about the size or the look of your furniture, you can have the final say on the type of materials and fabrics that are used too.
TIP: Don't be limited by 'off the shelf' products and finishes that aren't quite right. Working with Mint, you can tweak our existing catalogue items or start from scratch and create something completely unique.
6. Be The Early Bird
The post covid landscape has changed and there is little choice and quantity in 'stocked' furniture in Australia. Even residential furniture from your local store is often made to order and lead times can vary from 8 weeks to 6 months.
TIP: It's never too early to start the conversation. Get in touch with Mint today!
If you are ready to refresh your venue but don't know where to start, Mint is here to help! Mint can work with you from concept and planning, right up to the furniture install, placement and even rubbish removal.
Get in touch with the Mint team on 02 9669 6775 or hello@mintffe.com.au to discuss your next project.
Check out our recent projects for design inspiration our head to our online quote request to get some pricing for your favourite furniture pieces.