With a focus on recovery, revival, and reinvention for clubs to attract and retain a new generation of clientele, a major emphasis is placed on local storytelling, from F&B to design elements.
With this in mind, Materialised is excited to release their second Jimmy Pike collection of furnishing textiles and wall covering, celebrating the landscape and home of Walmajarri artist, Jimmy Pike (1940-2002).
COLLECTION INSPIRATION
"Jimmy Pike has such a vibrant, bold archive of artworks, so rich with stories. For this collection, we curated a range that looks at the landscape and home of Jimmy in The Great Sandy Desert, from falling stars and wildflowers in the bush to meandering patterns on the sandhills," says Chloe Evans, Textile Designer, Materialised.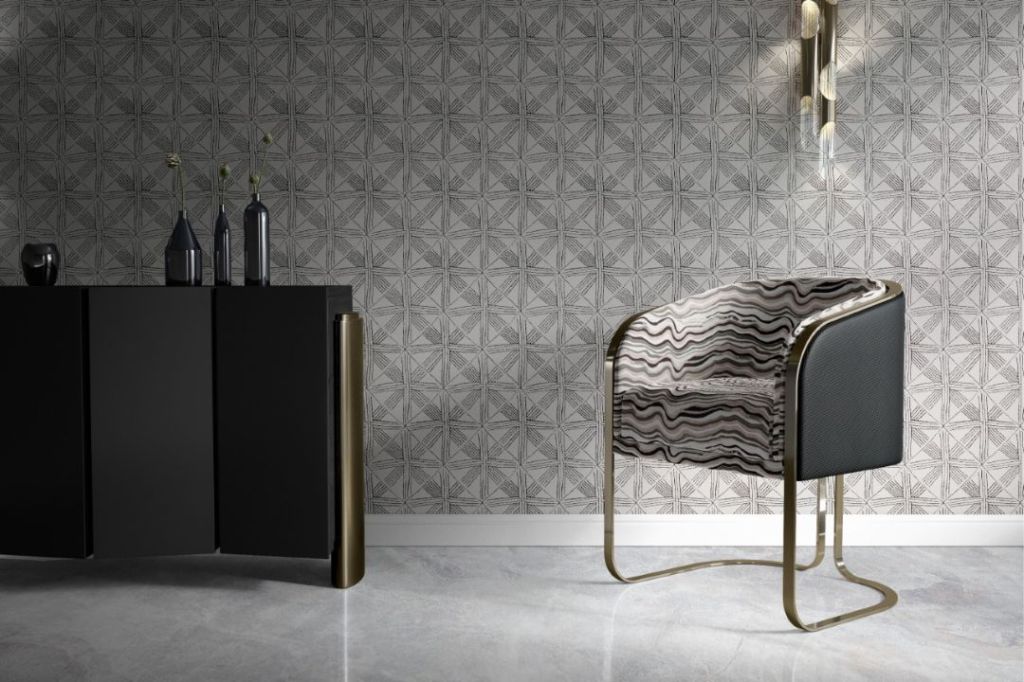 DESERT IN COLOUR
Taking flora and fauna inspiration unique to his Australian desert life, Jimmy Pike utilised whatever medium he needed to express his stories in his art, and not necessarily traditional ones. Lino printing was a favourite medium, and he had a passion for the vibrancy of felt tip pens.
"Jimmy's artistic genius and wisdom certainly changed my life and it is with great excitement that I now see it changing the lives of the next generation," states Stephen Culley, MD & Founder of Desert Designs.
Having met in Fremantle prison as Jimmy Pike's art teacher, Stephen co-launched Desert Designs with Jimmy in 1985, to promote Jimmy's art at the highest possible level.
"This is how Pike's legacy will grow, as indeed will the depth of the Australian visual language. Through Materialised's commitment to excellence, a bridge is built between mainstream Australia and the consumer that will ensure the Indigenous voice is understood… That its energy is maintained and celebrated, destined to grow ever stronger," explains Steve.
MATERIALISED
Understanding the balance between functionality, design, and innovation, Materialised's suite of fabric, wall covering, roller blind and acoustic interior furnishings create a fashionable and durable interior. All the ingredients you need for a transformational fitout providing your members with that great 5-star escape.
Durable and flame retardant, the range presents a variety of 'whole room' design solutions, and an in-house design team can customise colour and scale, delivering a unique response to your design narrative.
Materialised's furnishing textile and wall covering journey for the contract and interior design market now stretches over four decades, fulfilling an objective of 'making a difference.' Owned and run by the founding Price family, printing and warehousing takes place in the Southern Sydney suburb of Blakehurst.
To see Jimmy Pike's first collection specified in club fit outs, download the Materialised Clubs & Pubs brochure full of club project inspiration with links to free sampling.