It's no secret that Aussies love their ice cream – in fact it's a billion-dollar industry. And according to Ibis World industry statistics, the market size of the Ice Cream Manufacturing industry is expected to increase by more than 4.3% this year. With continued growing demand, the question is how to best meet your increasing customer demands?
To answer this question, let's explore the three commercial ice cream delivery options.
Firstly, there's Scooping…
While this can be ideal for venues who use low volumes of ice cream and want to offer a large range of flavours, it can be a headache for some facing:
Difficulty in managing consistent tempering of the ice cream
Low yields and excessive wastage regularly experienced due to high air content and varying portion control by staff or patrons
Slow delivery during busy periods
Hygiene concerns in both controlled and self-serve environments
And where large flavour programs are in play, the consistent sell through across the range being 80/20, leaving a lot of wastage.
Then, there are Soft Serve Machines…
The two main models in the marketplace employ Gravity or Pump Feed principles requiring powder or liquid to be mixed to make the ice confection product.
While many venues in the past have chosen this delivery system, the changing landscape of increased demand for home delivery, and hygiene being at the top of everyone's mind, means that this option has a few limiting factors.
Melt times are high, meaning they don't last the distance for satisfied home delivery customers
The product is not recommended for customers who are immuno-compromised or pregnant
They are large machines and often require expensive to operate 3 Phase Power
With many parts, substantial cleaning is required depending on the model
And often there are hidden costs for parts and specialised technicians
Finally, we have the one-of-a-kind solution, Riva Ice Cream Dispensing Systems…
Over twenty years ago, Riva revolutionised ice cream delivery by enabling the fast delivery of smooth, real dairy made ice cream with their patented sealed container technology.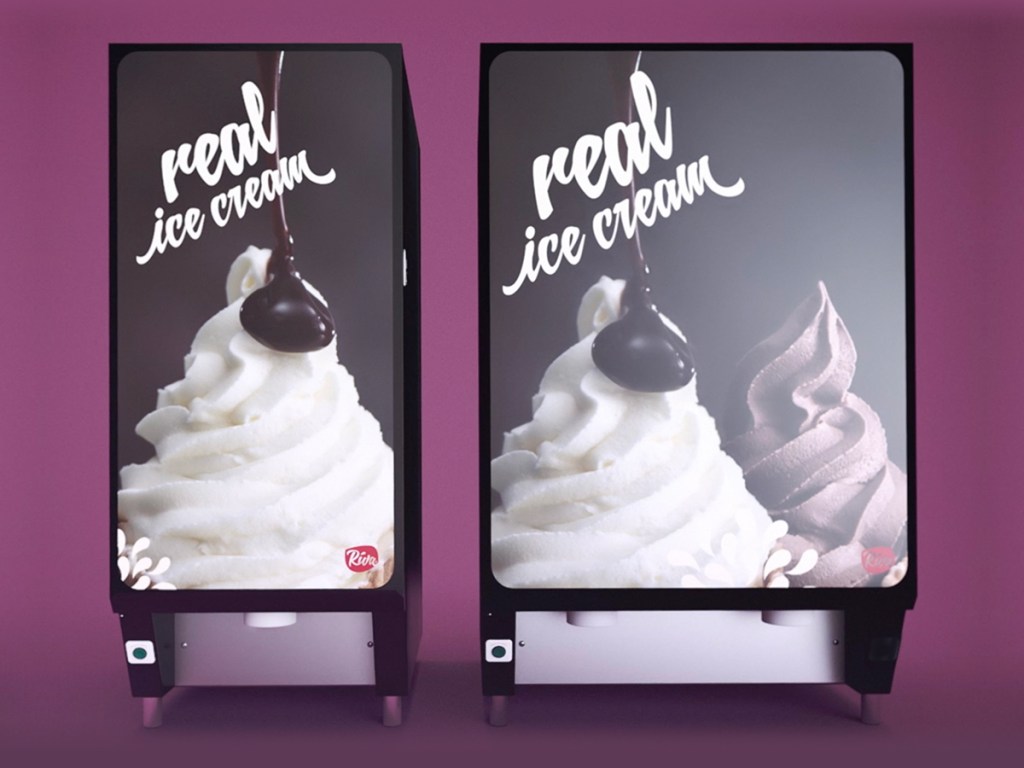 Today, hundreds of venues across Australia are using Riva's systems to dispense pre-frozen, real ice cream (not soft serve!) and are enjoying the same smooth results every time – even during peak times.
Some of the perks enjoyed by Riva customers include:
Happy patrons who keep coming back for more
Assurance that the machines are COVID-Safe with easy hygiene control
Peace of mind with Riva's HACCP accredited Ice Cream products
Fast and seamless cleaning with only four parts to clean for three minutes once a week
Increased profits, lower portion costs, and higher yields
Enhanced staff efficiency with speedy delivery times
Less expensive running costs with 10 AMP Power usage
In the world of ice cream delivery at scale, there really is no better solution than Riva Ice Cream Dispensers.
Click here to find out if Riva is the right solution for your venue.